It is hard to believe how fast the summer is flying by! If you have not been keeping up with our ranch makeover videos, please take a moment to check them out. It's impressive what we have been able to get done, and it seems improvements are happening more quickly now with the better weather. Thank you to you all who donated money to help us get these projects done for the health, safety and comfort of the horses and our guests!
Download our Summer at the Ranch events flyer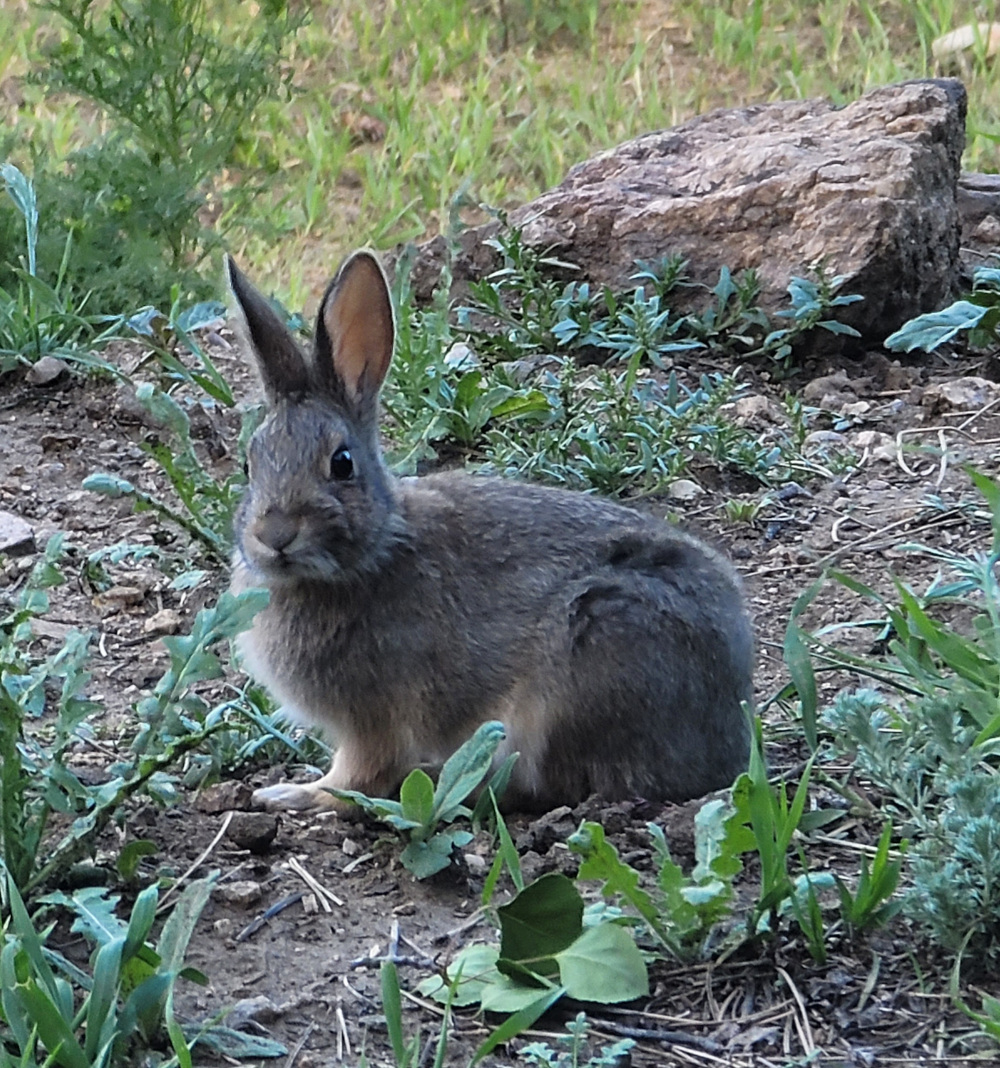 Our patio training class is really picking up steam, we had the most dogs in the class yet, just today. Most of the dogs who are attending, are in need of practice on how to be less reactive around other dogs. So remember we tailor the class to whatever you and your dog need. We will continue to offer this class FREE to the community for the remainder of July as well with the exception of Friday July 14th as I will be volunteering for the World Aquatic Veterinary Medical Association that day. Although the class is free, it is to raise awareness about the ResqRanch and our mission. So if you are unable to donate, we do ask that at the very least you subscribe to our YouTube channel and please share our social media posts. This helps us reach and help even more people. Thank you in advance!
Our Sunday Open House sessions are going really well, also. We have gotten to meet many of the neighbors, some of whom have the resources to possibly help us complete our outdoor arena. Right now that is our next 'big' project. We have gotten many conflicting opinions about the best, most cost effective way to get it built. If you have expertise in this area and give us your thoughts, and/or access to a large excavator that could dig it out on one end and move material to the other to correct the 6 foot drop from end to the other, please let us know!
Our classes have varied, again, because right now they are being tailored to suit whoever shows up. The nature walks are a big hit for families with little children, we just have to remind our pregnant ladies to take it easy, we don't want anyone going into labor out here! The wildflowers are blooming like crazy all over the place, it is a really beautiful time of year. Last week our session actually turned into discovering a need for a job interview skills workshop. That is something we will be developing for later in the month, so if you have special skills you can contribute to something like that, or, you would like to participate, please send us an email so we can get that coordinated right away. We thought it might work best as a little workshop and interview role play session, followed by some comedic Improv games to help build self confidence and have some fun! Again, please help us, help others in the community so we can help more people achieve their dreams.
Fun fact, last night we noticed the horses running around what seemed a bit frantically, only to discover a bear running through the property! That was exciting for sure, especially since it was in the middle of the afternoon. I am just glad we weren't out in the field at that time and didn't come face to face with the bear! Well that is the rocky mountains for you, and they were here first.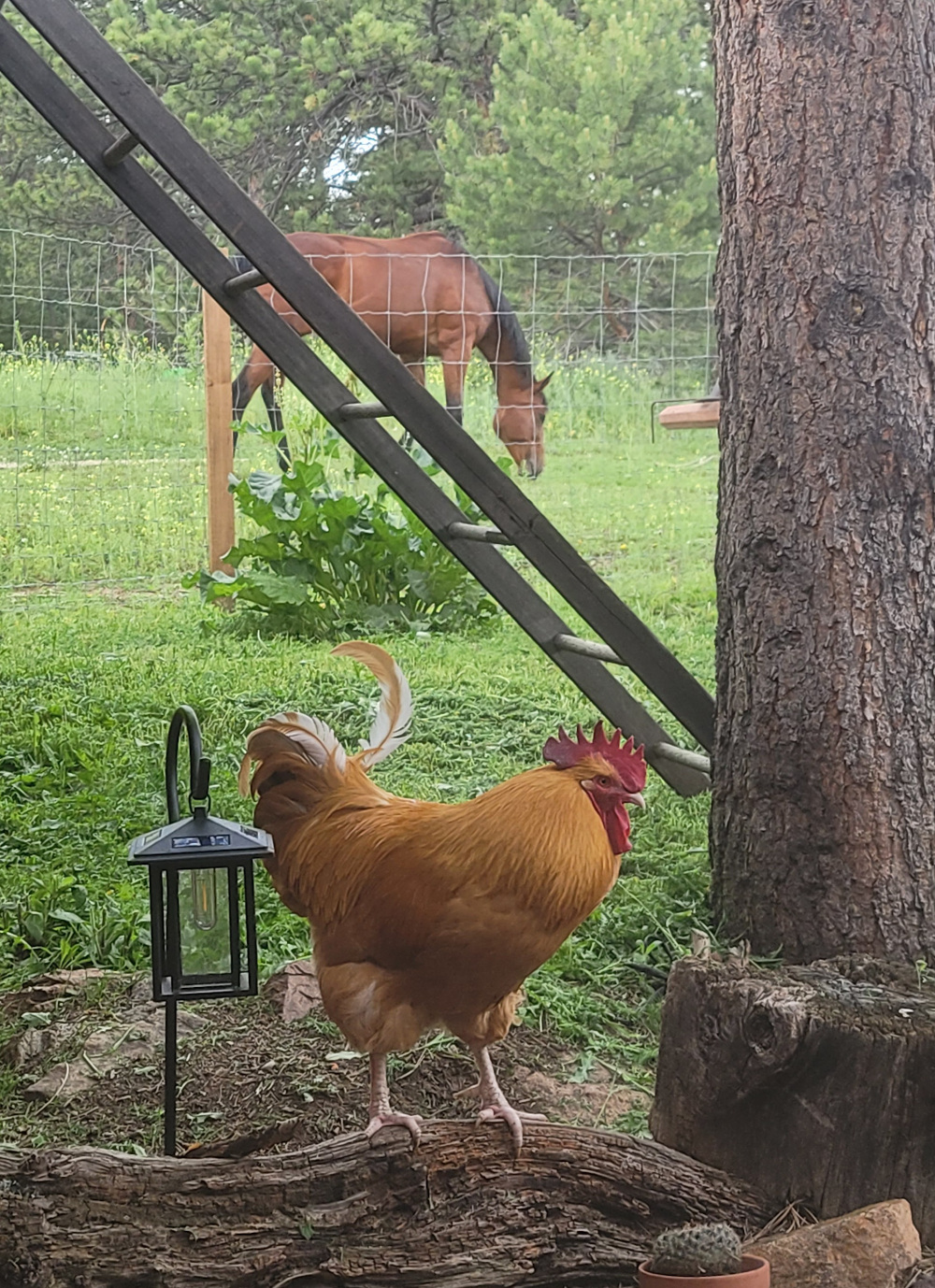 The biggest drag the last few weeks has been the flies. With all this rain they have come out in full force and are really terrorizing the animals during the day. They aren't even interested in going out to graze, they just stand all day together in front of the fans in the barn stomping and swatting flies. Poor babies! We are doing everything we can from fly predators (tiny insects you buy and release on the land that eat fly eggs), to keeping the manure meticulously clean, using fly boots, and sprays. Nothing seems to help too much. The farrier came this week and it was a three person job to get the horse done. One to hold the horse, the farrier trimming the hooves as fast as humanly possible, and a third person just to frantically wipe the horses legs and belly's with a fly spray soaked towel to keep the flies off long enough for the farrier to get the work done. It was hard on everyone. We are so grateful to our excellent farrier who is willing to risk getting underneath our normal pleasant, but now extremely irritated and fidgety horses. I understand it is the same at every stable and ranch in the area right now, it's just because of all this rain we have been getting. I am thankful for the rain but sure wish I could invent a way to minimize the flies. Any entomologists out there who have ideas? Our industry and our horses could really use some relief! If we had our big barn built already, we would put the horses inside during the day and let them out at night. Until we get enough support for that large construction, we will just have to do the best we can with what we have got.
Fly season means that the horses are too irritable to really train with except early in the morning, starting at sun up, and late in the evening starting about 7:30 pm. So we have been doing exactly that, and it is just glorious and we are so grateful to have such a wonderful place to enjoy the horses. Caesar and Emblaze are going for rides early mornings and late evenings. And Sugar and Dominc the donkey are enjoying lot's of extra special attention and care, hand walks and special grazing excursions through the help of our train-the-trainer program. We still need more trainers though, so that we have enough knowledgeable hands to help ensure all the animals get that extra TLC everyday. We are also helping our students prepare to compete in our Positive Reinforcement Trainer of the Year award contest. There is still time to enter so if you have been thinking about it, now is the time!
Finally, I want to remind everyone that this is a labor of love, and it takes many hours of time, and lot's of money, to offer a community horse program like ours. Also, again, we have to have $50,000 in the bank for THREE years in order to qualify for the Colorado Gives program. We are still quite far from reaching that goal. We really need grants, donations, and help to spread the message. So if you have not done so yet, please make sure to subscribe to our YouTube channel, The1DrQ, please share our social posts in your animal loving groups far and wide, and consider donating time, money, and/or materials to our cause. Also, if you have knowledge of ways we can reach that goal faster, please let us know that as well. We very much appreciate it, in advance.
Thank you for taking the time to read and for coming on this journey with us. We always appreciate your feedback and support. Take good care, and God bless! DrQ and the Crew of Aspen Park Vet Hospital and the ResqRanch.