How to Train Any Horse To Do Anything... Including to Love You!
Join DrQ, Veterinarian, Professional Animal Trainer, and the one and only Life Coach for People with Pets, for the 3-hour Horse Training Masterclass and learn everything you need to know to train any horse.
When it comes to horses, are you (or someone you love):
A professional looking for a guaranteed way to quickly build a stronger bond with your horse?
Wondering if your horse even likes you, and deeply wish they did? Do you ever wonder if your horse is just not that smart?
Afraid of horses?
New to horses?
Experienced but looking for quick problem solving?
Frustrated?
A child or teen?
Elderly yet still believe in the dream that is horses?
Disabled and looking for a therapeutic horse program?
A veteran dreaming of peace with horses?
A Mental Health Professional seeking to start an Equine Therapy Program?
Struggling, seeking meaning in life, desperate for grounding, and to find your purpose through being with horses?
Have social anxiety?
Have a deep burning passion, love, and fascination with the near mythical living creature, THE HORSE?
Then join this special masterclass and let DrQ blow your mind with the safest, fastest, most effective way to make ALL your dreams with horses possible!
The Only Animal Training Master Class You'll Ever Need...
This is the scientifically proven, fastest, safest, and most effective for training any animal, to do anything, by anyone. DrQ will show you exactly what you need to know, to fix any training issue, improve your relationship with all horses, and give you the tools to know without a doubt that, yes, your horse loves you! Sign up for the LIVE Master Class today!
Love horses? This course is for YOU!
Watch this brief video from DrQ about why she created this unique training program.
---
Here's how the 3-hour masterclass works: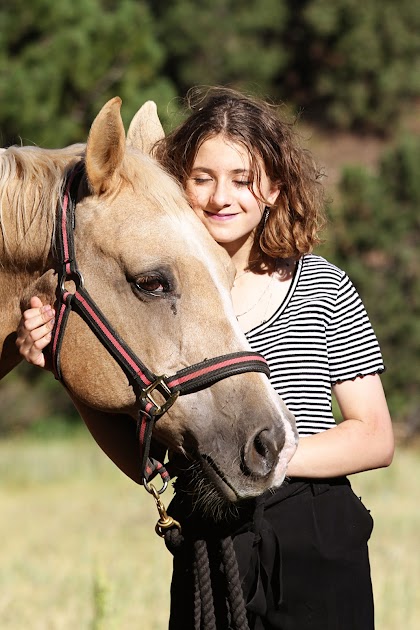 First we'll briefly discuss basic safety around handling horses, and why it's important. Which is why this masterclass is especially great for beginner's.
Then, we will discuss the standard of horse training in the world today, how it's out of date, and why you should leave all this behind.
Next we'll learn what positive reinforcement training is and why it works the best.
I will teach you how to replace the current training methods you're using, with positive reinforcement ones, so that you too can train any horse to do, anything!
Finally, we will discuss in depth exactly how to correctly handle any horse in such as a way to build a strong bond, and mistakes to avoid that will hurt the relationship you are building.
You will leave this class with the tools to dramatically further your horse training knowledge, as well as confidently know you have the ability to train ANY horse, to do anything, being limited only by your imagination.
This is an excellent class to have for anyone who ever plans to work with yearlings, Mustangs, rescues with trauma, or just to have more confidence, and build a more trusting relationship with ANY horse. A horse that will willingly come to you EVERY time, and can't wait to see you for your next training session. Now who doesn't want that!?
I'm going to distill down for you an entire textbook on animal training, in simple plain, easy to understand language, everything you need to know to get started training any horse, to do anything.
Remember you also get access to a private FB group just for students, where you can post specific questions and how to use this type of training.
With even a basic understanding of positive reinforcement training, you too can train any horse! Even if you have never really been around them before!